This is Natalie (not a fabulous picture, but she insisted I take it). She is 3 1/2.
One day last week, I went to get her up from her "nap." I use that term loosely because she is taking fewer and fewer naps these days - BUT, she does have to stay in her bed for some rest time every day. When I came in, she asked if I was ready for my surprise. Curious, I said yes and she threw back her blanket with a flourish, revealing this work of art: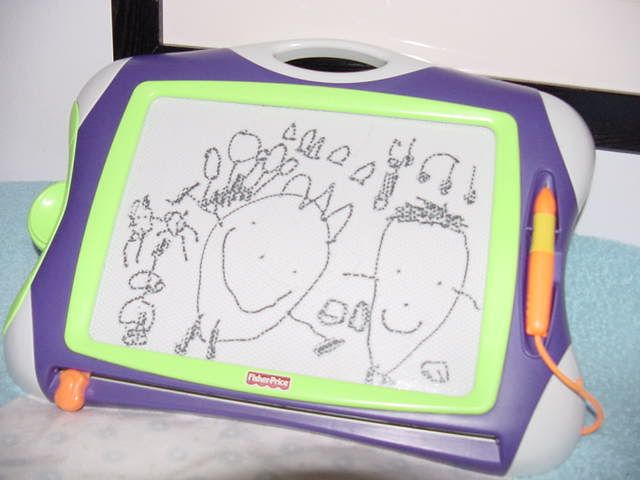 In the center are Natalie (in the crown) and Ethan (with hair). In the lower lefthand corner is a 3-tiered cake. Above that are Greg and me. I look like a Potato Head and he looks like a squashed bug - but note, my legs are longer *smirk*. Above Natalie's head are balloons and to the right of that is jello. I don't know why. In the upper righthand corner are music notes and the shapes around Natalie and Ethan's feet are presents.
I was impressed.